I have had two wonderful opportunities this past quarter that I would like to share with you.
Heartwood Treehouse Podcast
The first is a podcast that I did with Jacquelyn Fletcher. In addition to the podcast, Jacque writes a blog on LinkedIn that focuses on building internal resilience for people in the healthcare field. Jacquelyn is working with many large healthcare systems, is a widely respected writer, and has been featured on radio shows and in magazines. I highly recommend her blog and website.
Here is a link to the podcast where Jacque and I riff on the links between her focus on health and inner resilience and my work on what nature can teach us about resilience in systems. Here is a quote from the podcast:
Once you start seeing the livingness, seeing the life in an organization, and then working with that life instead of against that life, your leadership practice and your ability to influence and change the system explodes and accelerates." – Dr. Kathleen E. Allen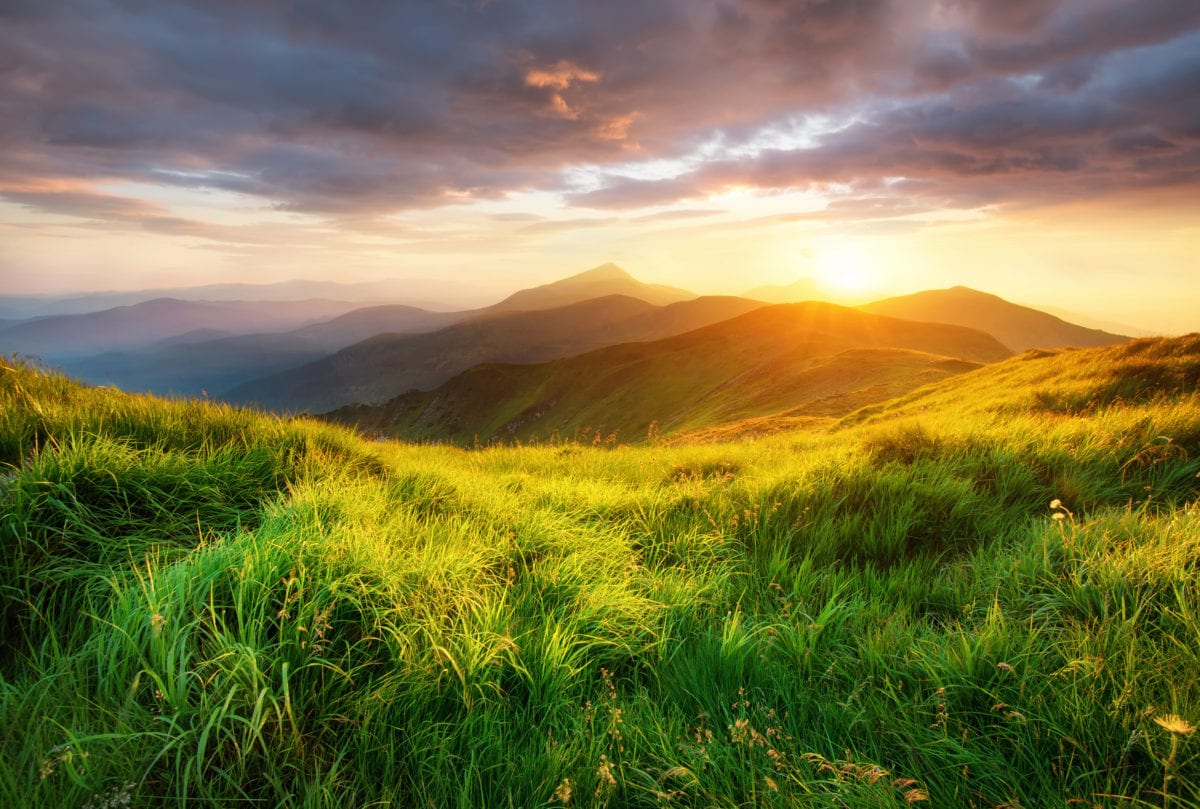 Ventura County Community Foundation
I spoke at the Ventura County Community Foundation in May at their donor and grantee event. It was a wonderful event that celebrated how the generous giving by donors and the generous response by grantees have helped their County recover from four major disruptions in the last three years (two fires, one mudslide, and one mass shooting). This Community Foundation has learned a lot of lessons and developed wisdom that comes from helping a county restore itself in the face of natural and human disasters. Here is a link to their organization.
One story from Ventura that reminds us of the interdependence natural to our communities and larger systems is about a dog rescue organization whose facility was damaged in their first fire. The Ventura County Community Foundation sought out existing donors in their Foundation and asked them to help, otherwise, these rescue dogs would have to be transported to another site in the Midwest, while they were finding the funds to repair their facility. The VCCF and their donors raised $65,000 to repair the facility, keeping the dogs in Ventura County. A few weeks later, the mudslides began, and those rescue dogs that were kept in the county due to generosity of a few donors, saved the lives of nine people. Some would say this was good luck, I would say it is a perfect example of the benefits of seeing our interdependence.
To stay in touch with what is happening follow me on Twitter.

Regenerative Design – how nature can help us design organizations and communities that regenerate themselves.
I have been thinking about regenerative design and how our goal of being sustainable isn't enough. On a continuum, our systems can be degenerative in nature or become regenerative.
Degenerative systems: uses more energy and results in a decreased vitality of the overall system. Part of the reason that the overall system degenerates is because we extract resources (natural resources, human talent, energy, money etc.) and transform it into private or corporate profit. The resulting system is filled with disparities.
Green design: begins to make small changes that use less energy
Sustainable: moves our leadership and the legacy we leave to do no harm to future generations, but it doesn't restore the degenerative damage done to our systems, communities, and world.
Restorative design: builds intentional resilience into our work and leadership. It creates a system that can absorb disruption and still maintain function. Nature designs restoration into its seeds. Some seeds from example only germinate under intense heat. So when a fire destroys a forest, the White Pine, for example, has a certain amount of pinecones that open under that heat and the germination of those seeds, grow the next generation of trees in that ecology.
Regenerative design: is the other end of the continuum. It increases a system's vitality, resilience, and its evolution. Nature is our best teacher on how to design regenerative systems because it has been regenerating itself for 3.8 billion years. To lead from a regenerative aspiration, we need to incorporate nature's design lessons into our organizations, lead from a living system mindset, and optimize self-organization.
My book Leading from the Roots is intended to be a road map for leaders who aspire to leaving this as a legacy of their leadership.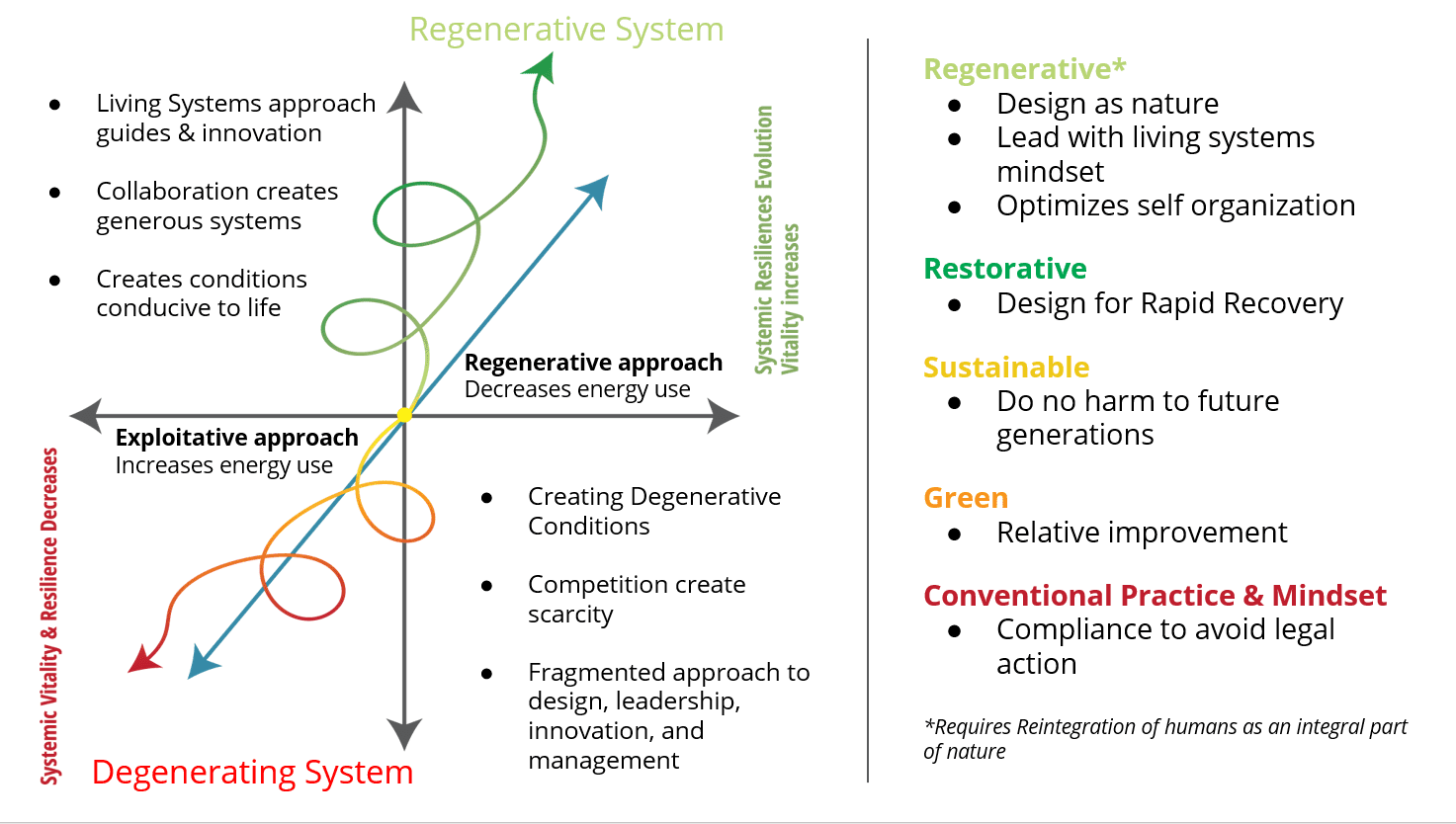 We will be hosting a Leading from the Roots: A Workshop in Leading Living Systems in Omaha this fall. Stay tuned for more information. Our tentative date is October 11, 2019.
Stephanie Jacobs and I will be doing another workshop on Leading with a Living systems mindset and applying nature's design lessons to develop regenerative systems and organizations this Fall. Stay tuned for more details.
Genconnect will be launching a course that features me talking about five chapters from my book Leading from the Roots: Nature-Inspired Leadership Lessons for Today's World. This online course consists of multiple 3-5-minute videos of me speaking about the following concepts and design lessons from nature:
Life in organizations – seeing the livingness in our organizations
Nature runs on sunlight – a free resource that fuels all life on earth and how organizations can tap into untapped resources to fuel their life too
Nature fits form to function – how we can increase our organization's adaptive capacity
Nature banks on diversity – how diversity contributes to organizational resilience and generous systems
Nature depends on local expertise and self-organization – how to unleash self-organization in your organization
Nature curbs excess from within – how to use feedback to support dynamic equilibrium in organizations and how feedback dead zones contribute to organizational dysfunction
Leading from a living systems mindset – how living systems require different forms of leadership and invite different compelling leadership questions.

Application Stories – Thinking like nature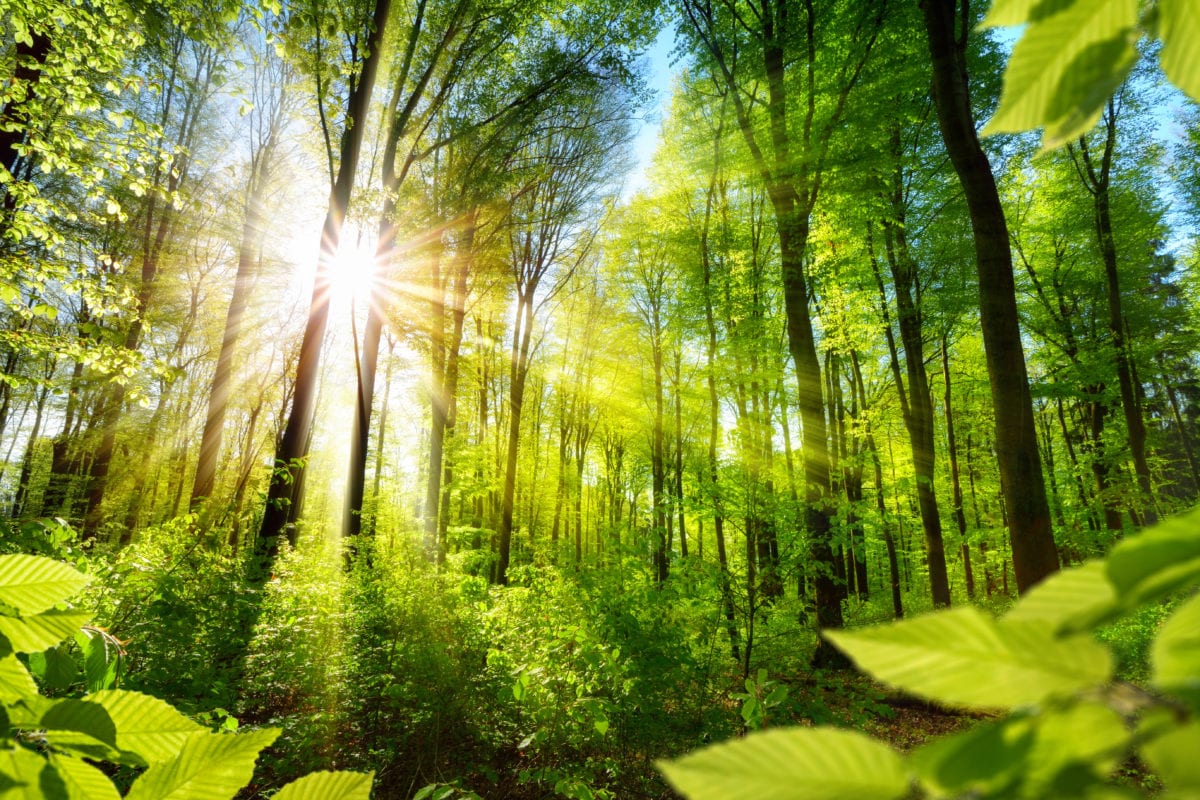 Stephanie Jacobs, the Director of the Public and Nonprofit Leadership Center at the Humphrey School of Public Affairs at the University of Minnesota shared this application story.
I teach a leadership and change course at the Humphrey School of Public Affairs at the University of Minnesota. This year, I wanted to not only introduce systems thinking into the course, but I also wanted to provide students a new way of viewing leadership and change in organizational contexts. I used Kathy Allen's book, Leading from The Roots, as the foundational text for my course. My students used the metaphor and mindset of living systems to think about the complex issues our society faces, and they reflected on their own personal practices that leading from a living systems perspective can provide.
On the first day of class, I posted the seven principles of living systems from Kathy's book on flip chart paper around the room. I asked the students to gather in small groups and walk around to each principle and talk about where they see evidence of these principles in their organizations and systems. For most of the students, this seemed like a theoretical exercise. They could see how a few of the principles would play out in their work, but only really at a surface level. After deeply digging into the book for the remainder of the class, including also using the design principles from nature to re-imagine the way leaders and organizations address complex social issues, on the last day of class I asked them to gather in their same small groups from the first day of class to revisit the principles of living systems. The conversations were completely different this time around. They were energetic and rich, reaching into their current and past experience to draw specific, relevant examples of how they experience living systems in their organizations. They had formed a new, expansive way of looking at the world, their leadership, and how change can be made. My goal of introducing a new way of approaching leadership was met and exceeded by using Kathy's book. – Stephanie Jacobs

Podcasts and Radio Interviews: Coming in August 2019, a radio interview and podcast I did with business expert and host Dov Baron.
June 16-19, 2019: 4th Women and Leadership conference Building Solutions, Harmony, and the Greater Good. I will be presenting with Katherine Tyler Scott and Kathryn Goldman Schuyler on Inner Work to Action: The Integrated Space of Women's Leadership
July 7-10, 2019: I will be one of the faculty at the Leadership Symposium at University of Nevada at Los Vegas.
July 2, 2019: I will be presenting one of five workshops for leaders, managers, and staff in Dakota County that run through October 2019.
October 23-27, 2019: I will be attending and presenting at the International Leadership Conference in Ottawa, Canada.