Leading from the Roots: Nature-Inspired Leadership Lessons for Today's World is a transformative book in the field of organizational leadership. In the Introduction and the following eleven chapters, Dr. Kathleen E. Allen delineates how leaders in the 21st century can shift their perspectives, attitudes, and practices from a traditional, mechanistic, and top-down organizational system to one that mimics lessons learned from nature's living systems. Using nature's rich design principles as a paradigm, Allen shows leaders and other thought influencers how to incentivize the workplace to evolve into one that models generous living systems found in nature. Given human behavior in work environments, Allen is keenly aware that this transformation will not be easy.
The origin of Leading from the Roots began fourteen years ago when some of Allen's business clients wanted to explore a different kind of organizational system, one that was more integrated, interdependent, and connected than the traditional, top-down, executive-control model. Her research in sustainability and resilience led her to the study of biomimicry—"the design and production of materials, structures, and systems that are modeled on biological entities and processes." Biomimicry enlightened her thinking about transformational leadership: Could the designs in nature's living systems become a model to rethink the designs of organizations? The insights she gleaned from this research into "sustainable, living, interdependent, and dynamic systems" shifted her focus to the subject that is described and explained in Leading from the Roots: "applying nature's design principles to organizations and leadership."
Authors who write nonfiction books about a complex subject must define their terms, especially when these terms are integral to understanding a transformative book such as Leading from the Roots. Allen goes to great lengths to define terms and to place them in contexts that clarify their meaning. Phrases such as interdependent world view; generous and sustaining organizations; integrated leadership teams; fields of interdependence; networks of relationship; nature's design principles; form and function; and words such as biomimicry, ecosystem, sustainability, resiliency, mindsets, diversity, and generous are some of the terms Allen uses to persuade readers that nature's living designs can be applied to organizational systems in a networked 21st century.
The terms referenced in the paragraph above show new ways of thinking about how organizational systems via humans' relationship with nature can lead to healthier workplaces, and by extension, a more sustainable earth. These terms occur throughout the book, repeated in different contexts, to ensure that readers understand the concepts. The initiation begins in the first pages of Leading from the Roots:
Organizations are living systems that can evolve and grow to become more generous in how they organize themselves, and how they contribute back to our communities and the world. I turn to nature's design principles and living systems mindsets for lessons on how to grow generous organizations—complex, diverse, self-sustaining, and highly resilient—and explore what kind of leadership could help us accomplish this.
Leading from the Roots could be called a manual, change-maker, blueprint, road map, or how-to book, but the category is beside the point. The fact is that Allen shows leaders how they can transform the workplace to become a generous organization similar to a mature, Type III ecology: "innovative, adaptive, productive, diverse, complex, and resilient." Following the same format in each of the eleven chapters, she proceeds in three steps. First, she describes and explains a design principle in nature. Second, she describes and explains what leaders can glean from this design. Third, she identifies what organizational leaders need and what they can let go of.
In Chapter Six, "Nature Banks on Diversity," for example, Allen discusses why diversity in nature is self-sustaining, adaptive, and diverse. First, she contrasts monocultures, such as corn fields, a consumptive, Type I ecology, with diverse ecologies such as native prairies, a Type III ecology. Having lived in southwestern Minnesota, she saw the self-sustaining advantages of these prairies: Plants growing in this mature ecology are seasonal with both shallow and deep roots.
Second, Allen describes and explains how diversity is embedded in the structural design of a mature, self-sustaining prairie: The "connections and the interdependencies allow the living system to self-regulate, adapt to changing conditions, and evolve to survive." The diversity of native prairies ensures they will avoid the fate of corn fields, which the force of hail or a tornado can destroy. In other words, native prairies bank diversity.
Third, she describes what a native prairie can teach organizational leaders (and others): Where they should focus their attention and what needs to change to become more diverse. For example, leaders and others in the organization "need to develop the capacity to recognize the beliefs that are driving our behaviors and how they hinder our openness to other ways of thinking," and they need to let go of their single-minded beliefs. Other adaptive measures include (1) understanding the dynamics of networks and letting go of blind spots; (2) realizing that organizations can thrive on diversity and letting go of the idea that diversity is a threat; and 3) encouraging inclusive leadership and letting go of the belief that conflict causes negativity.
As shown in the discussion of Chapter Six above, Allen replicates the format in each chapter.
Titles such as "Nature Runs on Sunlight"; "In Nature Waste Is Never Wasted"; "Nature Fits Form to Function"; and "Nature Rewards Cooperation" give an idea of how Allen presents lessons in nature's designs that can be applied to organizations. In Chapter Ten, however, Allen deviates somewhat from the format in order to "examine how leadership mindsets, behavior, and outcomes are aligned with the dynamics of living systems," and she gives examples of how she has applied living mindsets in her own work.
Directed toward an audience of organizational leaders who are beginning to articulate the ideas and terminology in Leading from the Roots, as well as leaders who are thinking of evolving from a traditional hierarchical organization to a more sustainable, generous one, the methodical chapter format discussed above facilitates comprehension and group discussion. There are other audiences, as well, that would benefit from Allen's insights, such as environmental activists, teachers, students, writers, artists, and individuals from diverse backgrounds.
Allen tells the story of the "living bridges" in Meghalaya, India, as if it were the awakening that changed the direction of her work. She calls it a "fitting metaphor" for Leading from the Roots: Nature-Inspired Leadership Lessons for Today's World. Here is her story.
"In northeast India, there is a state called Meghalaya, the abode of the clouds." Meghalaya is also a very wet place, perhaps the wettest place in the world, as monsoons cause rivers and streams "to turn into raging torrents of water," making rivers impossible to cross. It is doubtful that the people in this region know the concept of biomimicry, but for generations they have transformed one of nature's living systems to design and build "living bridges" from the tangled roots of the strangler fig tree. Each generation teaches the next generation how to train the roots of the fig tree "to grow across the water to a bank on the other side," thus building networks of bridges so resilient they can last five hundred years. What Allen derived from learning about these "living bridges" pervades her work to this day: "Ever since I first heard of these remarkable bridges, they have shaped and expanded my thinking and my work in leadership and organizations…. The idea of an organizational living bridge helps me to think about the tangible and intangible elements to be sustained in a seamless transition of leadership."
In Leading from the Roots: Nature-Inspired Leadership Lessons for Today's World, Dr. Kathleen E. Allen orients leaders, organizations, and others to what is possible in the world of enterprise and in the world at large. Nature's living systems is a bridge to the paradigmatic shift she so perceptively foresees. Allen hopes that leaders, organizations, and the workplace in general will "reimagine what an organization can become." Leading from the Roots "provides a vision of leadership that can foster genuine, transformational change."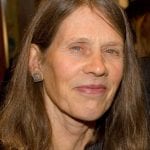 Writer, poet, and educator, Sandra Fluck graduated from U.C.L.A. with a Bachelor of Arts and a Master of Arts in English Literature. She also has a Master of Arts (Religion) from the Lancaster Theological Seminary in Pennsylvania. She has taught English Literature, Creative Writing, English Composition, and Technical Writing in colleges in California and Pennsylvania.  Sandra is the creative force behind bookscover2cover.