During this period of sheltering in place, most of us find ourselves with a great deal of "thought time." We can take this time to look to nature as a model for developing instinct and emotional intelligence, and shifting our perception to see things which may have been hidden to us before. Our April insights explore this and more.
Instinct vs Consciousness – April 10, 2020
Nature runs on instinct and human beings have consciousness, emotions and can express ideas in language. Read more about how balancing instinct and consciousness and expanding emotional intelligence are essential in good leadership.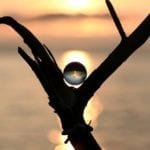 Viewing Leadership Through a Systems Lens (in a Time of Pandemic) – April 16, 2020
COVID-19 provides many opportunities to assess, learn, and analyze leadership. Read more about broadening our lens to look at how disruptors like the pandemic affect interconnected systems in our organizations.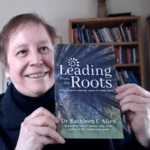 Celebrating the 50th Anniversary of Earth Day – April 22, 2020
This year marked the 50th anniversary of Earth Day. Fifty is also an important number of years in nature's regeneration cycle. Read Dr. Allen's thoughts about Earth Day and its relevancy in this time of pandemic.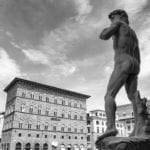 Seeing What is Invisible to Others – April 23, 2020
What could we see in our current situation if we used our artist's eye? Read more about adjusting our perception so we can look creatively at the challenges and opportunities this pandemic presents.